Contact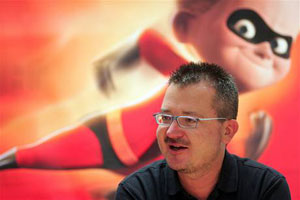 David Horacek has more than twenty years of experience in the entertainment, media and commerce business. He worked for the last ten years at Palace Cinemas, formerly Ster Century, a leading multiplex cinema chain in Czech Republic as Country Manager.
He managed four multiplex cinemas in Prague and another four in other cities in territory. David was instrumental in building Palace Media, an advertising division of Palace Cinemas. He also played a key role in the management of Palace Pictures, company's own film distribution division.
Prior to work in the exhibition, David's professional career included seven years in the Imperial Tobacco and Unilever, where he became director of sales and marketing for the Czech Republic and Slovakia. He led sales and marketing teams in many local and international projects.
During this period, he participated in several training courses and workshops on strategic planning, presentation and management. He graduated from the Faculty of Economics in Ostrava, in 1985. David is a member of the Governing Council of the Czech Film Chamber and external teacher at the Film Academy of Miroslav Ondříček.
David Horáček
CZ mobile: +420 603 211 755
david.horacek@cecinemas.com

Office:
Chlumova 7
130 00 Prague 3
Czech Republic
Tel.: +420 255 707 333
Fax: +420 255 707 303
www.cecinemas.com